Production Finance

Catalog Finance

Label Finance
Pacific Production Funding
, a wholly owned subsidiary of Pacific Capital Partners, provides funding for production and distribution of film, as well as TV and videogame projects, with industry-specific programs implemented by industry veterans.
Film Production Finance

Film Distribution Finance

Tax Credit Finance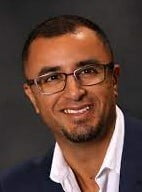 Arman Tabatabaei
​
Managing Director, Alternative Finance
Arman Tabatabaei is the Managing Director of the Alternative Finance Division of Pacific Capital Partners and its wholly-owned subsidiary, Pacific Production Funding LLC DBA Pac Pro Funding, and manages the firm's Newport Beach, CA regional office. As
Managing Director, Arman oversees and has P&L responsibility for the firm's diverse and fast-growing Alternative Finance business, including film, television, music, sports, and media finance, and all other Alternative Finance lines of business.
Serving Your Unique Financial Needs
What does the current financial environment mean for business owners? Typically denied loans, closed bank accounts, and even the loss of the ability to use major credit cards. Many banks are still reluctant to invest in specialized business segments, which are difficult to manage or liquidate if a borrower defaults on a loan. For now, many businesses need to pursue different financing options.
Pacific Capital Partners provides capital advisory services and debt and equity placements to a broad array of clients in these industries.