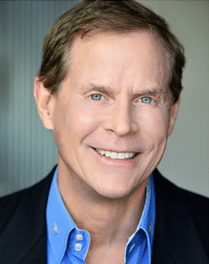 Scott Hadley Morgan
​

National Director - Entertainment Finance



Scott Hadley Morgan brings a legacy of prestige and accomplishment to the position of National Director of Entertainment Finance for Pacific Capital Partners and its subsidiary, Pacific Production Funding (Pac Pro Funding).
A 25-year veteran of the global film industry, Scott has
been featured in Forbes, Newsweek, Business Insider, and dozens of
financial, technology, and media news sources as a Thought Leader,
Expert Analyst, and Visionary Consultant. In 2017-2020,
He correctly
presented the next generation of Media and Entertainment we see
unfolding now, specifically, blockchain DL
T, intersecting influencers, m
etaverses, and integrating A.R. and games into filmmaking. As
CEO/Founder of Creativity First Films studio he delivered the first vertical
investment system for maximum investor potential to be integrated into
the
production of films and series, generating new revenue streams in
Games, Next-Gen Apps, Live Web3 Events, Virtual Concerts,
X.R., V.R.,
Interoperable Tokens, evolved Cloud "Pioneer Category" for an Apps and
Streaming Platform, Metaverses, and
even
greater Edge Tech products
that are proprietary inventions.
Scott Morgan in the Media
"The future Entertainment empires will be led by only a few global strategists – savvy in film production, dedicated to preserving the art, daring to leave behind broken systems, providers of their own Original Content and I.P., innovators in Social Media and Blockchain, assets of Cultural Goals, versed in multi-national systems of approval, and highly aware of global finance regulations, currencies, politics, and stock valuation."