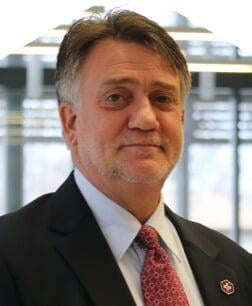 Chris Gallant
​National

Director - Canadian Operations



Chris Gallant manages all of Pacific Capital Partners' operations in Canada, and also oversees the Chicago office. Over the span of his career, Chris has worked as an executive and business consultant in many countries, including Switzerland, The Bahamas, Brazil, The British Virgin Islands, Canada, The United States, and Germany. His executive-level scope of experience encompasses project funding and the Prepaid Financial Card industry, software development, and the launch of technology start-ups.
As the COO of HumanBios GmbH in San Paolo, Brazil, Chris was responsible for creating new digital wallet technology, and as the CEO of Standard Transactions Worldwide in The British Virgin Islands, he provided new strategic leadership as this global organization. Chris built its brand as one of the first debit card providers to operate in the digital currency arena, and also worked with MasterCard on a gold-backed prepaid card and with RSA on developing security systems for online banking. As an entrepreneur, he was responsible for creating one of Canada's first online shopping malls, a venture that was ultimately acquired by a publicly listed firm.