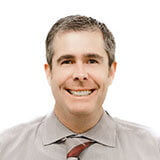 Jonathan Miller
​National

Director - Mortgage
NMLS# 104685
Jonathan Miller is a 20-year veteran of the mortgage industry and has been a top producer at a bank, a broker, and direct lenders. Jonathan completed an MBA degree from the University of Utah in 2007.
He has closed over $600 million in residential loan transactions. Jonathan cares deeply about every client he serves and will try and provide value beyond just doing one transaction to make sure their overall financial health is good.
He loves to spend time with his family and time in the mountains snowboarding and mountain biking.
Office: 385-257-2792
Cell: 801-678-4913
jmiller@robusmortgage.com