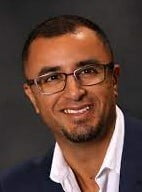 Arman Tabatabaei
​

Managing

Director - Alternative Finance



Arman Tabatabaei is the Managing Director of the Alternative Finance Division of Pacific Capital Partners and its wholly-owned subsidiary, Pacific Production Funding LLC DBA Pac Pro Funding, and manages the firm's Newport Beach, CA regional office. As Managing Director, Arman oversees and has P&L responsibility for the firm's diverse Alternative Finance business, including film, television, music, sports, and media finance, and all other Alternative Finance lines of business.
Arman
has over 17 years of management and operations experience, and has earned a strong reputation for a numbers-based analytical approach to the management of organizations. An expert at data collection and analysis relative to resource management, risk forecasting and profit and loss management, he has made significant progress in revamping the operations of several companies. Previously, he consulted with large corporations to create supply chain efficiencies using mathematical models and software such as JPM, SPSS and Minitab.