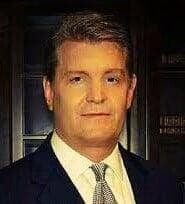 John Yarbrough
​Executive Managing

Director
John Yarbrough is a Co-Founder and Executive Managing Director of Pacific Capital Partners. Prior to founding the firm, John spent the majority of his career as a Senior Banker and Financial Advisor for several notable Wall Street firms, focusing on banking and asset management for businesses, real estate developers, and high net worth families. John is also a highly experienced real estate developer.
John has managed sophisticated financial relationships for a broad range of clients and projects for nearly 30 years. John served as Senior Vice President and lead relationship manager for the top clients at Citigroup/Smith Barney, advising on banking transactions and portfolios totaling several billion dollars. He then moved on to a Managing Director role at Wells Fargo Bank. Prior to this, John served as Senior Vice President at Imperial Bank in Los Angeles, V.P. at Alliance Capital Management, L.P. and spent several years in the independent investment banking space prior to founding the firm.
John holds a bachelor's degree with honors from Arizona State University, where he played running back for the Rose Bowl champion Sun Devil football team. John is a long-time resident of Beverly Hills, and enjoys sports, travel, community development, and politics, having served as Finance Director and Senior Strategy Advisor for two U.S. Congressional election campaigns.